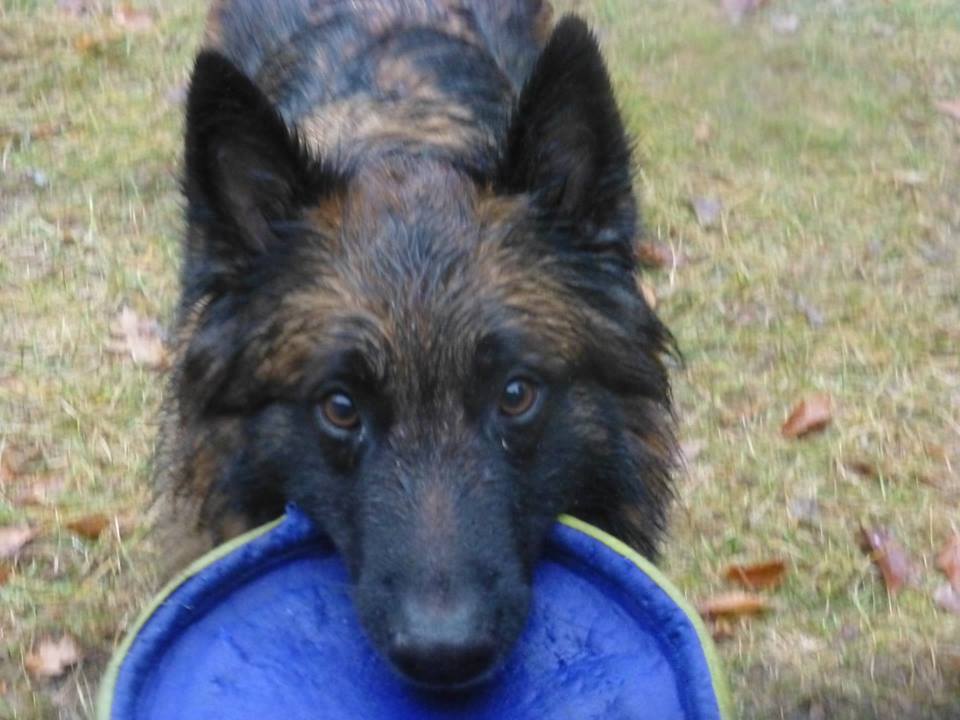 Malinois love to learn new things and to engage with their owners. As a breed, they are intelligent and eager to work, and enjoy having a purpose. I highly recommend clicking on the links in the drop down menu to find out more about training and working with malinois. I have categorized the links based on training interests, starting with general training, when the pup is young, and building that foundation and then moving toward specialized training, such as IPO, off-leash control, and tracking/nosework.
Many people seem to be unprepared for puppy biting, jumping, and overall "a puppy being a puppy". Remember, what you do with your pup from 8 weeks on sets the tone for the rest of the dog's life. It is so important to front-load your training and socialization, and engagement work. This will allow you to sit back and mostly enjoy your dog once he matures. It is also, super important to remember how much genetics play a role, which is why choosing the right puppy from a good breeder with solid lines is so critical.
What is socialization? It depends on who you ask. One blogger believes classic socialization does more harm than good, and instead focuses on owner engagement when out with the pup. For the most part, I agree with this blog post. You can read her post HERE.
Stonnie Dennis is a great common-sense dog trainer, who works with malinois. Here is one of my favorite VIDEOS on early training out among distractions with a malinois puppy. Check out his malinois training videos, week by week, HERE.